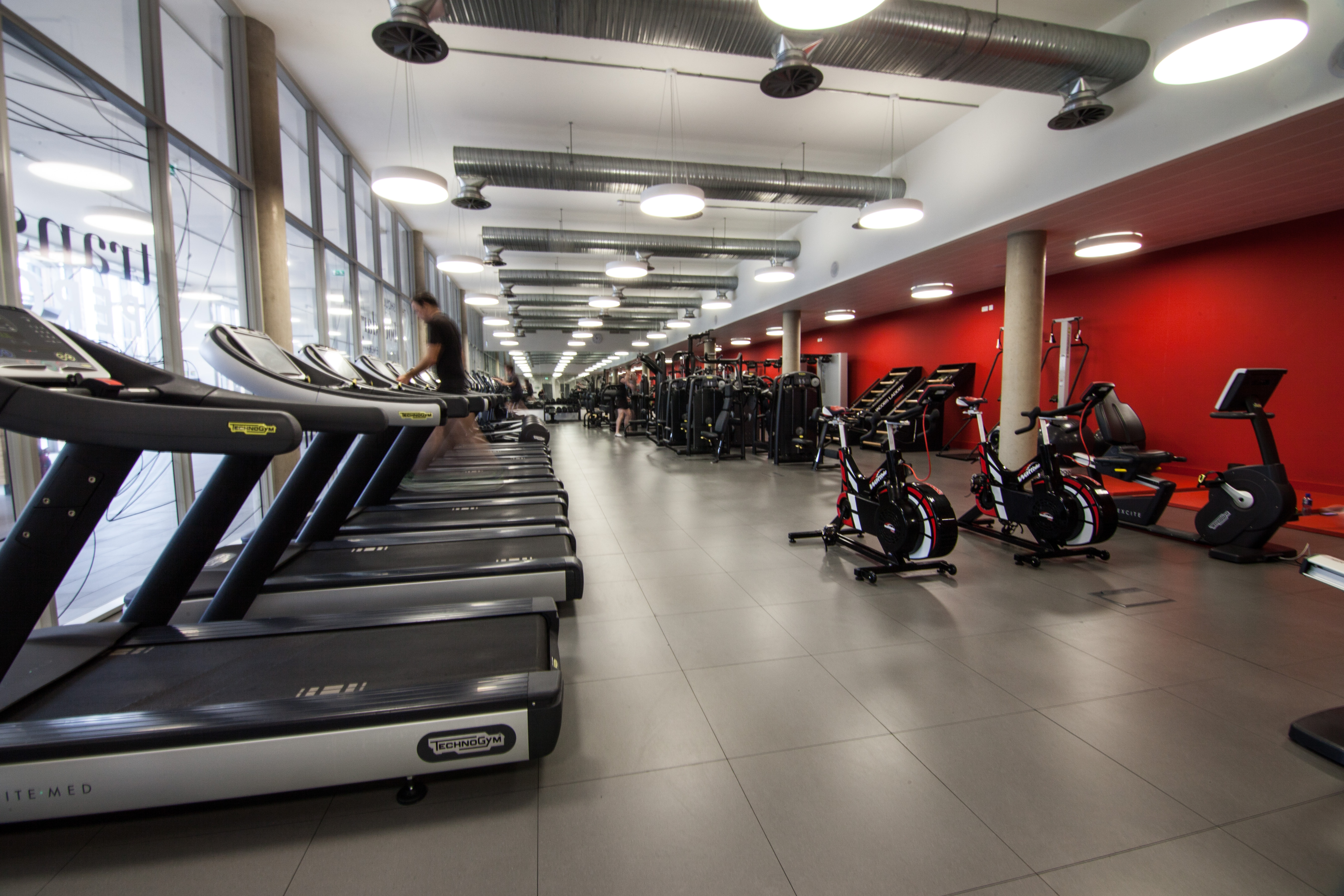 CAMbens Gym is a salary exchange scheme that provides eligible employees with the opportunity to sign up to annual Fitness, Strength and Conditioning, Class and Squash membership at the new state-of-the-art University of Cambridge Sports Centre situated at West Cambridge.
The scheme offers employees cost effective membership, as the salary exchange arrangement provides Tax and National Insurance savings in addition to the discounted annual membership rates.
There are various membership tiers available to choose from depending on your own personal preferences (for full details please see the eligibility and membership section).
An example of how you can achieve savings is shown below (based on the highest membership tier providing the greatest level of access to facilities—Blue):
Annual

20% Taxpayer

40% Taxpayer

45% Taxpayer

Non-employee membership cost

£560

£560

£560

Employee membership cost
(Salary Exchange Amount)

£460

£460

£460

Tax and NI saved

£141

£194

£217

Total net cost to employee

£319

£266

£243
The tax and NI saved is calculated by multiplying the Salary Exchange amount by the sum of the tax and NI that would otherwise have been paid to HMRC. Contracted out NI rates of 2% for 40% and 45% taxpayers and 10.46% for 20% taxpayers are used in the calculation, i.e for a 45% taxpayer the salary exchange amount is multiplied by 47%, for a 40% taxpayer it is multiplied by 42% and for a 20% taxpayer it is multiplied by 30.6%.
Please note that if the CAMbens salary exchange brings your salary below the level for which you are required to pay NI/tax, the savings you make under this scheme will not be as high as illustrated (because you will not be making a tax/NI saving on the monthly charges).