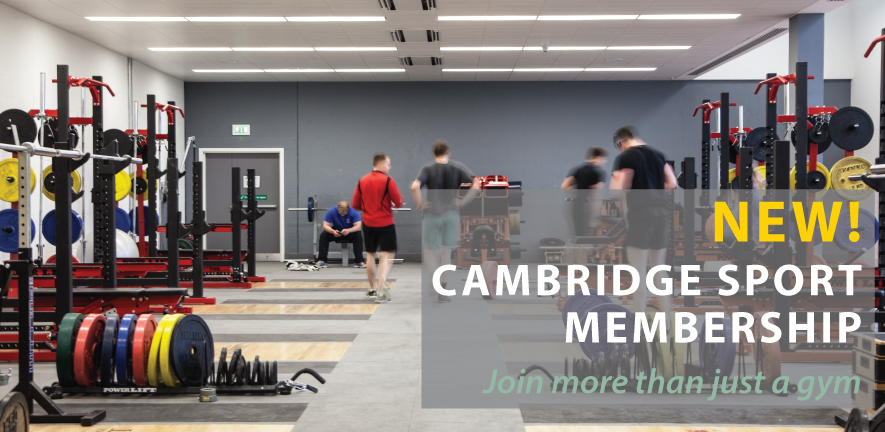 CAMbens Gym is changing!
On 31st March 2018, the Government is withdrawing the benefits associated with Gym membership paid by Salary Sacrifice.
As a result, to continue offering Cambridge University Staff superb value Gym membership, we have launched a new product, Cambridge Sport.
Don't be a slave to the treadmill and take advantage of our Gym, Strength & Conditioning Room, Badminton Courts, Squash Courts, Fives Courts, Fitness Classes, Personal Programmes, Running Track and much more. With so much variety we are confident we have what you need to fulfil your fitness goals.
We are pleased to offer this Membership to all Cambridge University Staff at a discount of 12.5% meaning you pay as little as £35 per month or £385 per year.
You can find out more about our facilities and membership by visiting our website, http://www.sport.cam.ac.uk/